Chair Massage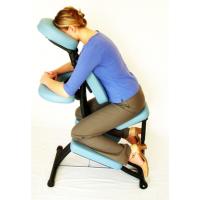 Corporate On-Site Chair Massage
at your Business
Reward and Invest in your Employees
with Corporate Chair Massage!
Amy Sinatra Massage Therapy
Sola Salon Studios
2055 Montiel Rd. Suite 109 Studio# 23
San Marcos Ca 92069
Benefits of On-site Chair Massage
Receiving a 10 or 15 minute chair massage treatment can be effective for relief of aches and pains and reduction of stress. It can also help to reduce absenteeism and promote the employee's personal well-being and positive attitude within the workplace.
Employee Appreciation Events
Corporate Wellness Events
Corporate Luncheons
VIP Appreciation Events
Sales Incentive Programs
End of Project Reward/Appreciation
Corporate Golf Outings
Corporate Barbeques
Holiday Parties
Your special event
Perfect for a weekly incentive!
Perfect Gift To Your Employees For The Holidays!
Call today for a quote: 760-522-1747
Also Available: Give Gift Certificates for the Holidays!
Purchase a bundle of 1-hour Massage Gift Certificates and Receive a 10% Discount.
Amy has over 14 years of Massage work experience.
CAMTC# 35833 & Member ABMP